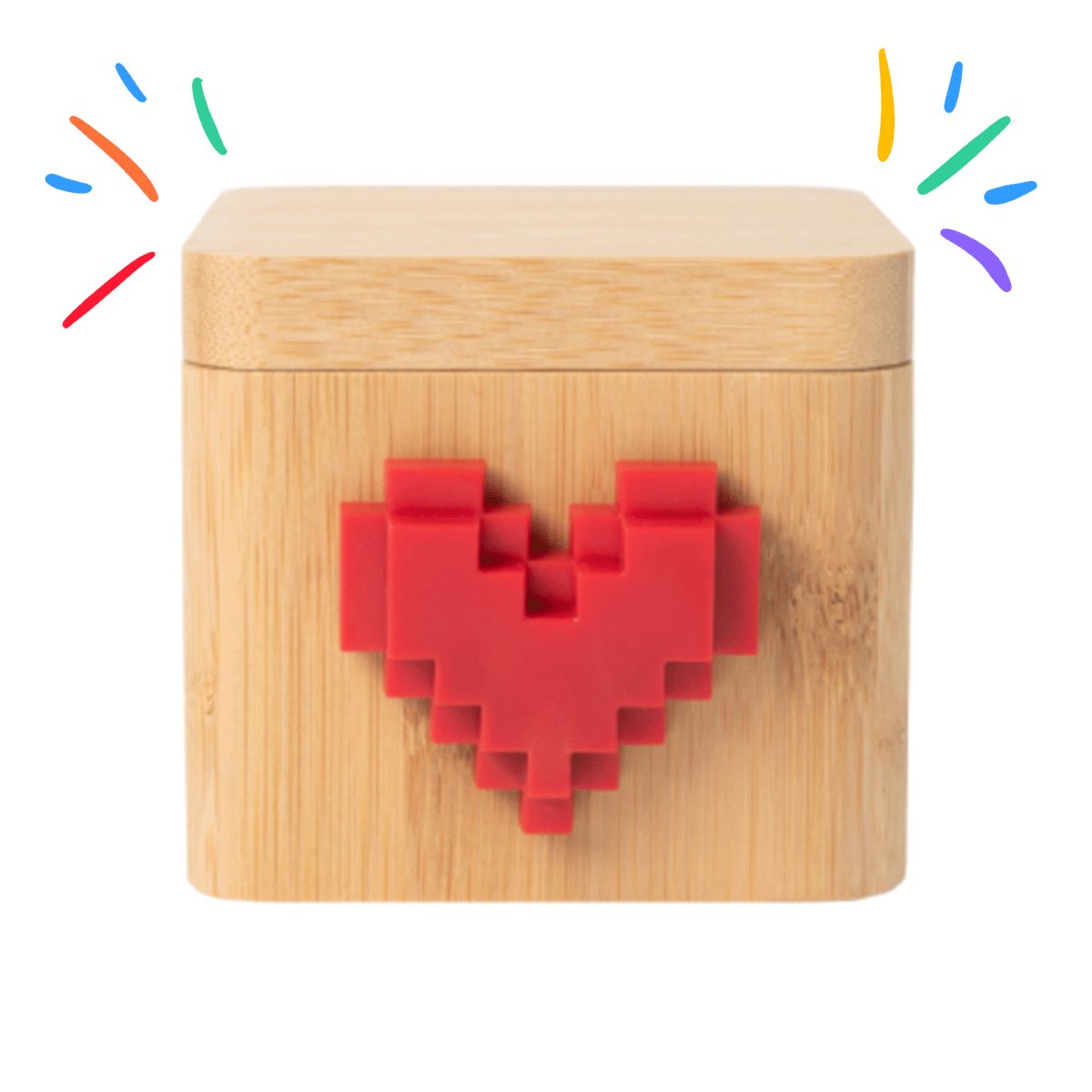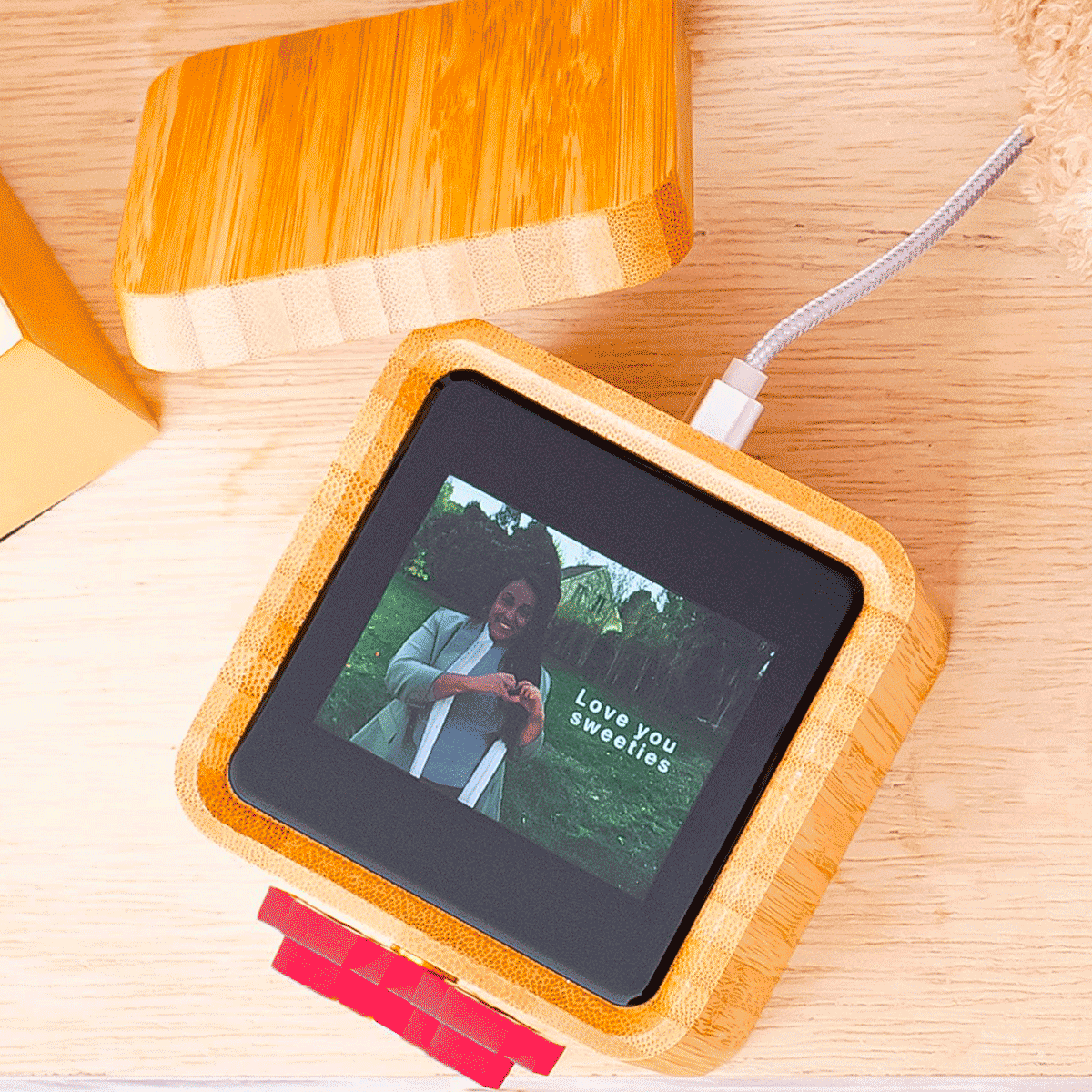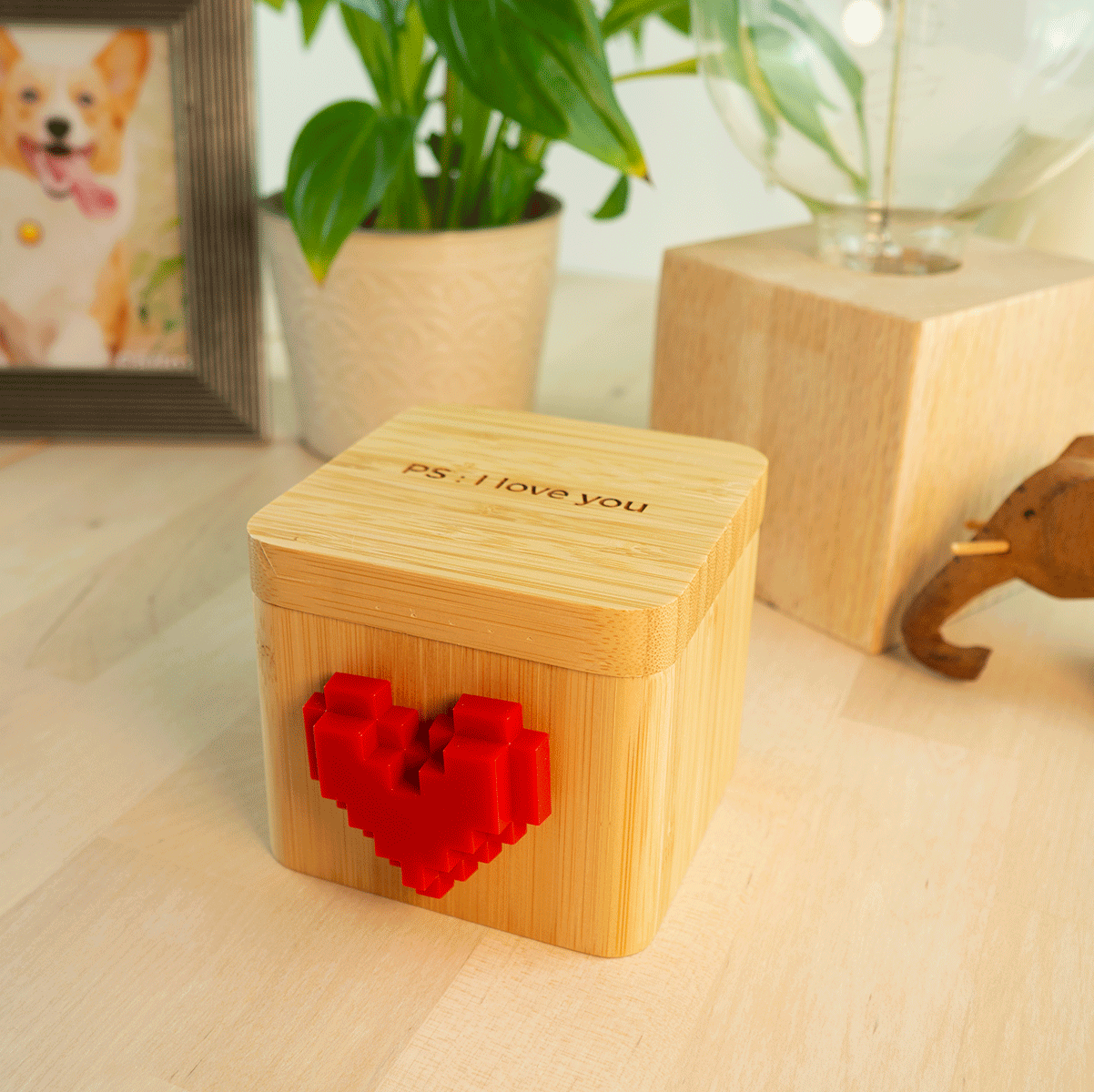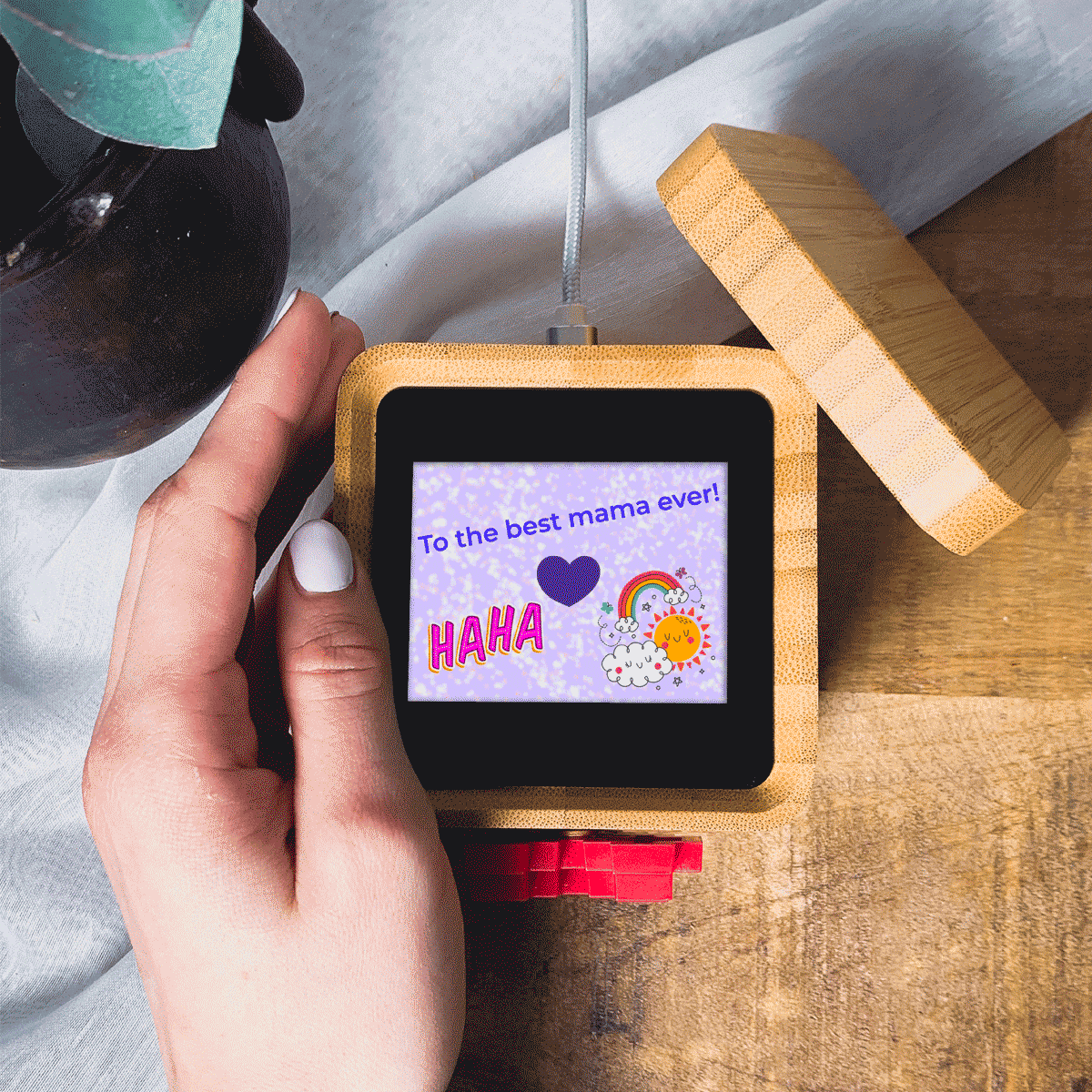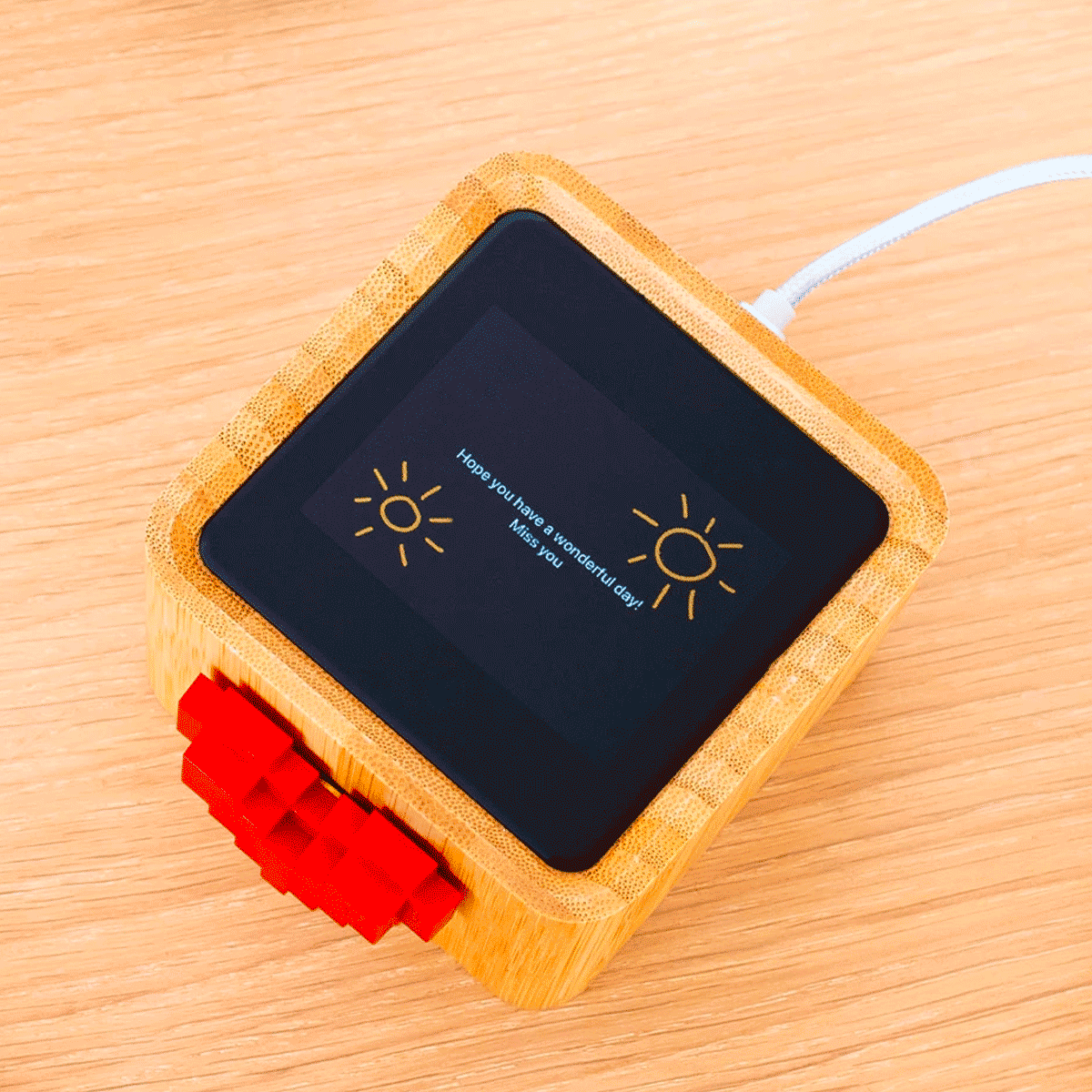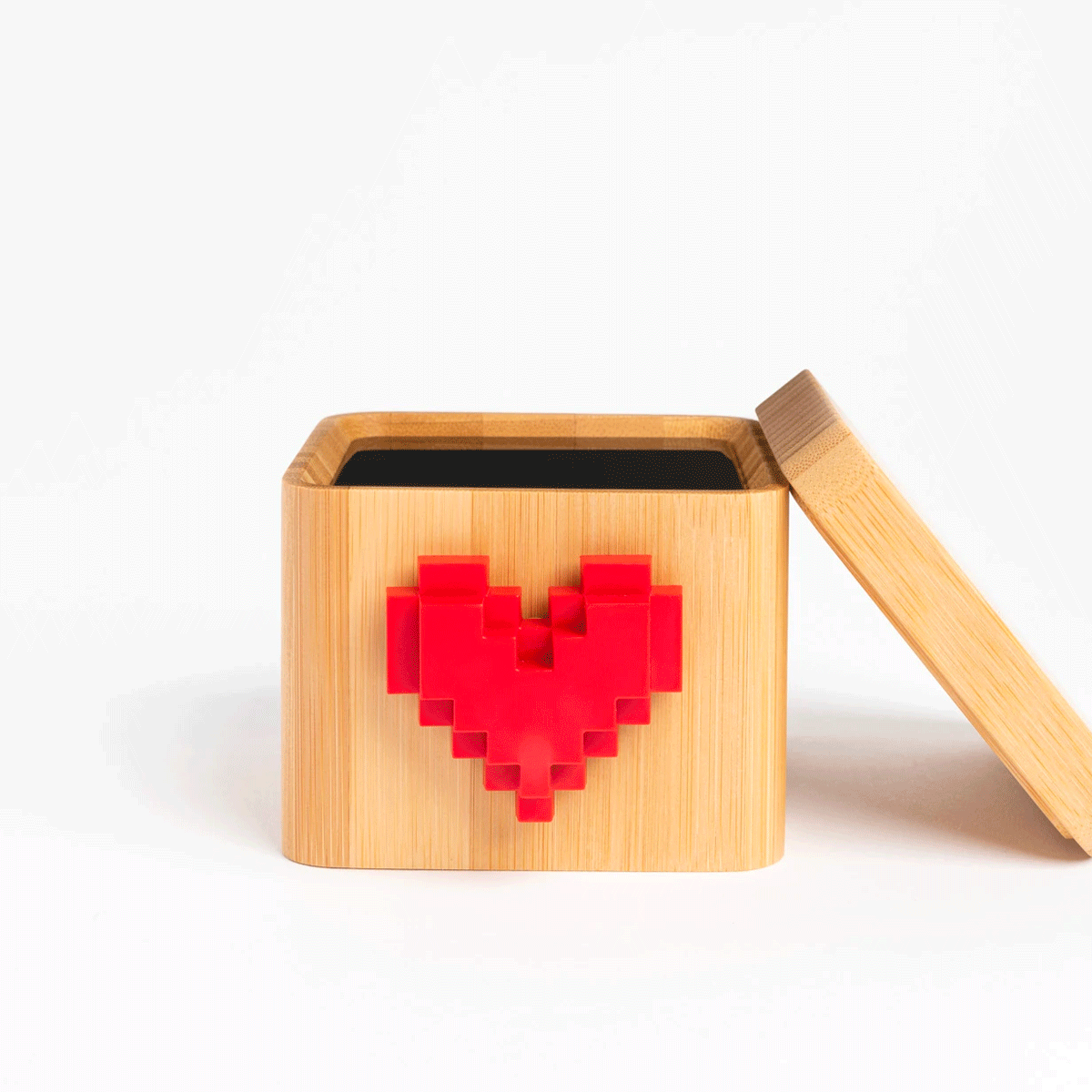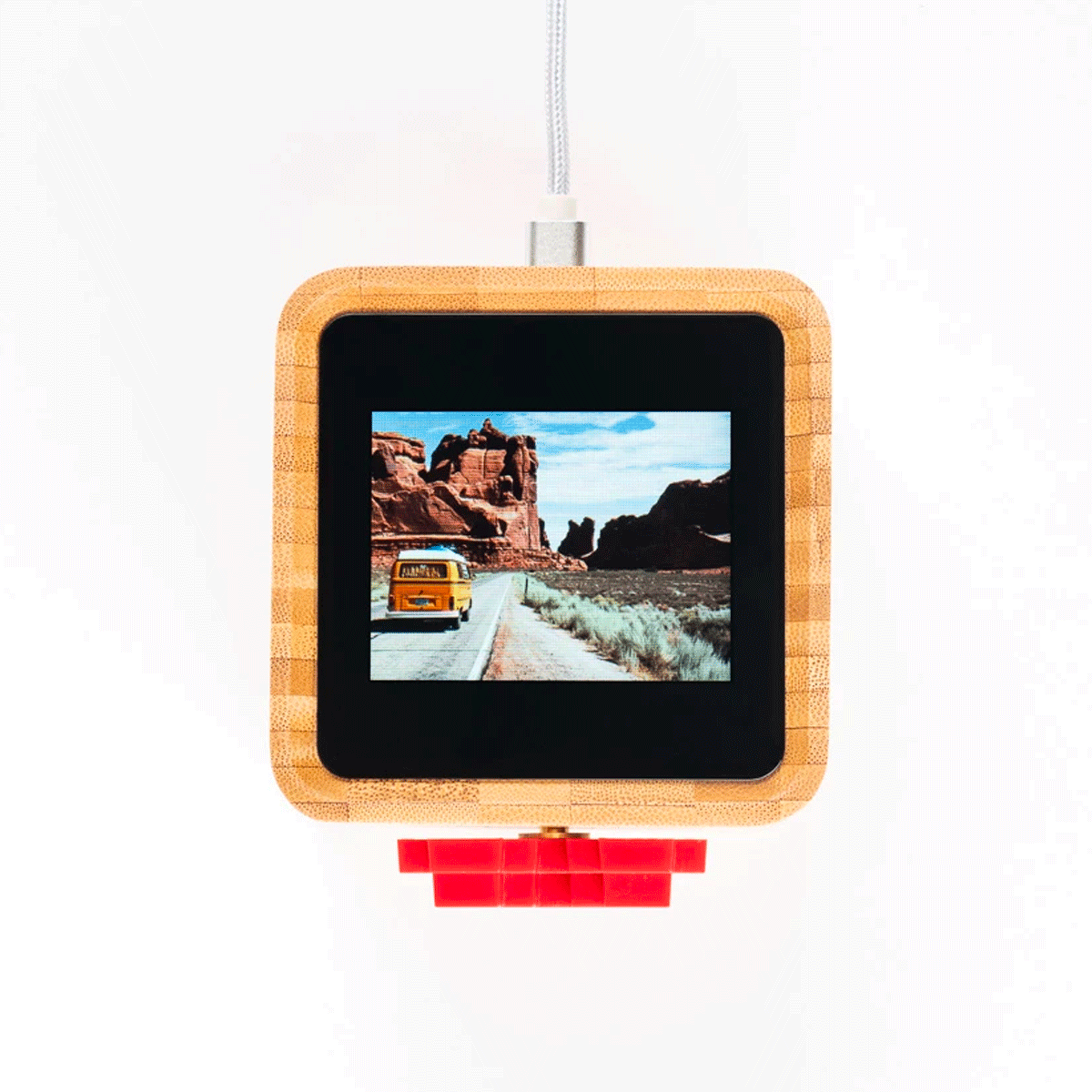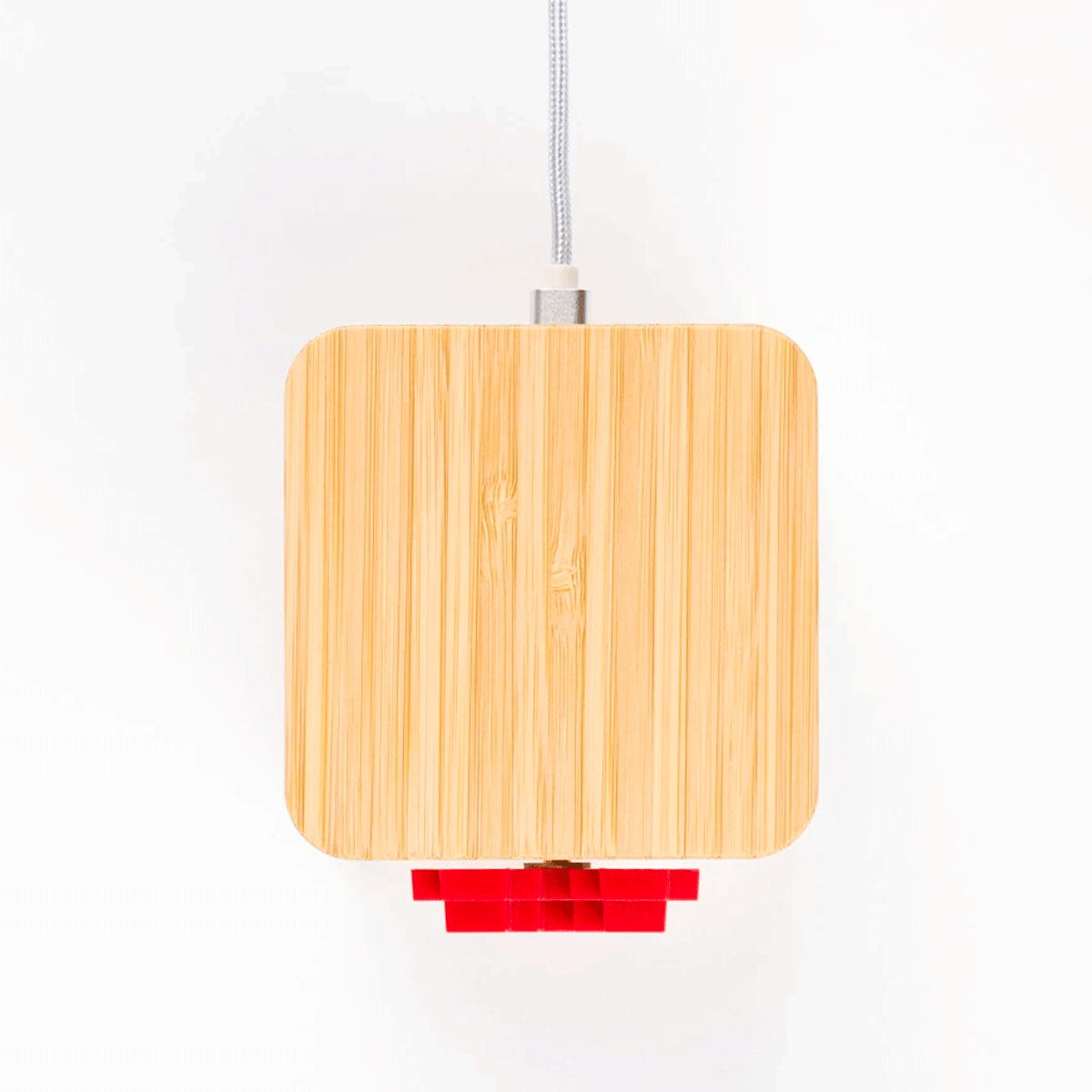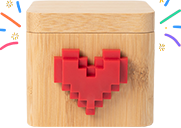 Lovebox Color & Photo
Buy 2 for

$99.99

each
Buy 1 for

$139.99
How does the Lovebox work?
Send photos, love notes,
drawings, or stickers to the
Lovebox thanks to our free app

The heart of the Lovebox
will spin when the
receiver gets a message

Your loved one can spin the
heart to send you back a
waterfall of hearts on the app
Tech Specs
Material: Wood (box), ABS (spinny)
Screen: LCD screen 320 x 240 resolution
Connectivity: WiFi 2.4Ghz
Dimensions: 3.5x3.5x3.1in
Weight : 1.54lb
Included with your Lovebox Color & Photo
Rest assured
2-year warranty for the Lovebox
They bought it, tried it, and tell you about it
They bought it, tried it, and tell you about it
The Best Gift Ever!!
I live in Southern California and my mom lives in Northern California and this is the perfect way for us to keep in touch. It keeps us in contact without the extra text in my inbox and it's way more fun than a text anyways!!
So much better that the black and white version
5-6 years ago we bought the first generation Lovebox that was only black and white. After consulting with the support team, we upgraded to the color version and HOLY COW, we're so happy. It is still a lot of fun for this couple going on our 33rd anniversary. Try it, you'll like it.
Love it
Got this box as a gift and wasn't sure exactly how it worked but it is great and makes little suprise messages so much better. No problems
Great box of love!
Got this gift for my wife, and she absolutely loves it. When we're apart for work I love to send her messages to let her know I'm thinking of her and remind her that she's loved. Original box had quite a large cosmetic blemish on top. Requested a new lid, and they replaced the entire unit. Amazing customer service and support! Highly recommended.
Love the love box!
My fiancé and I absolutely love our Love Boxes. I recently got COVID and it was so sweet receiving personalized pictures and messages.
Love it
My boyfriend and I enjoy using this. Makes the distance a lot easier to bare. Thank you lovebox team!
Best gift ever!
I got this box for my boyfriend for our 1 year anniversary and we both absolutely enjoy it!
Simple and Special
Sending texts and messages on social media are the norm these days, even between loved ones. But when I showed my wife this little box, and told her to take it to work so I could send her little "Love" messages, she could not contain her excitement. It takes barely any time to create a message and send it, and the joy she experiences on the other end makes it all worth while. There's just something more special and impactful when that little heart spins, because no phone call or "tagged" post has that kind of draw. This is a gift I was so proud to give.
Just plain awesome
I got this for my wife to keep in her classroom so I can send her love notes from time to time. Her class sees the heart spinning and they let her know. :) Thank you to whomever designed this. We love it!
Fun way to send love
I purchased two, one for me to send messages to my girlfriend and one for her to send them to back. We have had a great time with it and she gets super excited when she sees the little heart spin.
A very cute gift
Bought the love box for my wife for Valentine's Day. She enjoys getting the little love notes and photos from me. And the little heart spinning. Lets me know. She's thinking of me too.
Keith Haring Lovebox
I bought this for my son who is away at college and he loves it. He loves Keith Haring and it's been fun to send him reminders that we are thinking about him, cheering him on and that we love him!
Boyfriend says it's the best gift he has ever received!
We use it all the time and it's super fun and spices up our relationship. He even posted it saying how much he loves it. 10/10.
✨ Explore more gift ideas ✨
All your questions answered